July 25, 2016
Amsterdam Affiliate Conference 2016
betcart was thrilled to have a tremendous exposure amongst all of the other operators in what could be described as the greatest affiliate conference of the year.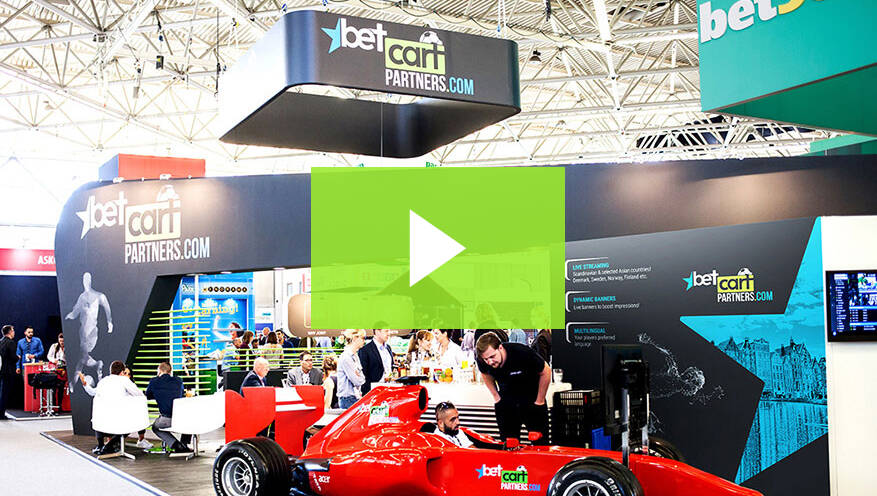 betcart's stand D20 was the most engrossed booth in the exhibition with lots of existing and new affiliates, scrutinising their business obligations and tailored technical or business Explications. We appreciate all of the affiliates for stopping by and allocating their experience with us.
Special thanks to our loyal affiliates who visited us at our stand in all of the affiliate's conferences, whether it was BAC Berlin, LAC London, RAC Moscow or AAC at Amsterdam this year. As usual we arranged unique parties for our affiliates. betcart celebrations were an uplifting alternative to the networking show parties and we were cheerful to spend more time with our partners and affiliates to analyse business.
Inevitably, betcart had new entertainments planned for the booth.
betcart models bodies were painted by true professional artists. It was eye catching and interesting to observe.
Our bartenders' expertise created a constant queue for "betcart's special mojito".
Formula 1 simulator attracted a lot of attention to the booth too. Everybody wanted to experience the excitement of a super car.
We hope to see you all again in Berlin and wish to reach our main mission in this phenomenal industry, which is to give maximum and efficient support to our affiliates. Ensuring their experience can help them achieve a successful and lucrative business partnership with betcart.